NASA OIG: NASA's Decision Process for Conducting Space Launch System Core Stage Testing at Stennis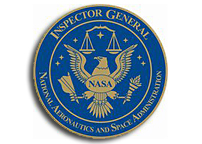 NASA Inspector General Paul Martin today released a report that examines NASA's decision to conduct core stage testing for the Space Launch System (SLS) rocket on the B-2 test stand at Stennis Space Center (Stennis).  The SLS core stage consists of liquid hydrogen and oxygen fuel tanks, subsystem hardware and avionics, and four engines that will power the Agency's new heavy lift rocket. 
In July 2008, the NASA Office of Inspector General (OIG) examined allegations that NASA's plan to build the A-3 test stand at Stennis to test its J-2X engine would duplicate capabilities of an Air Force testing facility in Tennessee.  The OIG found NASA failed to follow both its own internal procedures and the process it had agreed to with the Department of Defense (DOD) to avoid costly duplication of test stands when making decisions where to test rocket engines.
Similar to the OIG's conclusions 5 years ago, the OIG found that NASA failed to follow its internal policies or its agreement with the DOD when it decided to spend approximately $352 million to refurbish and test the SLS core stage on the B-2 test stand at Stennis.  Moreover, the OIG found that NASA did not adequately support its decision given that refurbishing the B-2 stand will be more costly and take longer than two other possible options:  an Air Force test stand at Edwards Air Force Base in California and a test stand at the Marshall Space Flight Center.  In addition, although SLS Program managers spent considerable time and money studying the B-2 option, they gave the joint NASA-DOD testing board minimal time to assess the cost, schedule, and risks of the other test stand options. 
To improve NASA's ability to make sound rocket propulsion testing decisions, the OIG made several recommendations including that NASA implement a strategy for assuring timely coordination with DOD and adherence to agreed-upon policy.  NASA concurred or partially concurred with recommendations and stated that it is "confident it made the right decision in choosing to conduct SLS core stage testing at B-2" when considering all risks to the core stage and SLS Program. 
The full report can be found on the OIG's website at http://oig.nasa.gov/ under "Reading Room" or at the following link:  http://oig.nasa.gov/audits/reports/FY14/IG-14-009.pdf