NASA, Newseum Present Media Preview Of PBS' Earth From Space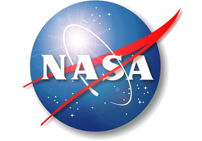 WASHINGTON — NASA and the Newseum will host a preview for news media of the upcoming NOVA special, "Earth from Space," at noon EST Monday, Feb. 4, at the Newseum, 555 Pennsylvania Ave. NW in Washington.
"Earth from Space" is scheduled to air nationwide at 9 p.m. EST Feb. 13 on Public Broadcasting Service television stations. The two-hour special explores how satellites are transforming our view of Earth and features interviews with scientists and new visualizations of our complex planet. The centerpiece of the program is an animation of the globe composed of 23 layers of satellite-based data and more than 125,000 images from space.
A question-and-answer session with scientists appearing in "Earth from Space" will follow the screening of the 20-minute preview. The panelists are:
— Paula Apsell, senior executive producer, NOVA, and director of the WBGH science unit, Boston
— Piers Sellers, deputy director, Sciences and Exploration Directorate, Goddard Space Flight Center, Greenbelt, Md.
— Waleed Abdalati, director, Earth Science and Observation Center, University of Colorado, Boulder
— Jeff Halverson, associate professor, University of Maryland, Baltimore County
To attend, news media representatives must register in advance no later than Friday, Feb. 1, with Steve Cole by telephone at 202-358-0918 or by email at stephen.e.cole@nasa.gov.
NOVA is produced by WGBH. For more information on "Earth from Space," visit: http://www.pbs.org/wgbh/nova/space/earth-from-space.html