NASA Names New Dryden Flight Research Center Director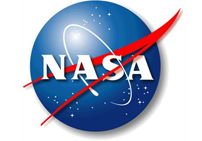 WASHINGTON — NASA Administrator Charles F. Bolden has named David D. McBride director of the agency's Dryden Flight Research Center on Edwards Air Force Base, Calif.
"David has done a terrific job as the acting Dryden director, and I am pleased he will be continuing as director," Bolden said. "David's expertise, leadership and flight research acumen will benefit NASA and the entire aerospace community."
McBride will direct all aspects of facility management, strategy and operations at Dryden, one of NASA's 10 field centers. McBride became Dryden's acting director on April 4, 2009, upon the retirement of former center director Kevin L. Petersen. He also served as Dryden's deputy director since June 8, 2008, first in an acting capacity before his official appointment on Jan. 4, 2009.
McBride's prior management assignments at Dryden include serving as associate director for programs, a role overseeing the complete portfolio of center projects supporting exploration, science, and aeronautics.
He also managed NASA's Flight Research Program at Dryden. The program conducted flight research that expanded aerospace knowledge and capabilities. Activities included the record-breaking flight of the solar-powered Helios aircraft, the Active Aeroelastic Wing flight project and the revolutionary Intelligent Flight Control System, demonstrating adaptive neural network flight control systems.
McBride began his career at Dryden as a cooperative education student in 1982, specializing in digital flight control systems analysis. He earned a Bachelor of Science degree in Electrical Engineering from the University of New Mexico in 1985 and an executive Masters of Business Administration from the University of New Mexico in 1998.
For McBride's biography, visit: http://www.nasa.gov/centers/dryden/about/Dryden/director.html
For more information about Dryden, visit: http://www.nasa.gov/dryden