NASA Names New Associate Administrator for Program Analysis and Evaluation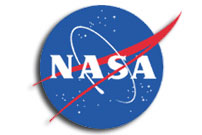 NASA Administrator Michael Griffin announced the appointment of W. Michael Hawes as the associate administrator for Program Analysis and Evaluation (PA&E). Hawes will succeed Scott Pace, who will leave the agency later this month to become director of the Space Policy Institute at George Washington University.
As associate administrator for Program Analysis and Evaluation, Hawes will be responsible for providing objective studies and analyses in support of policy, program and budget decisions by the NASA administrator.
He has served as the deputy associate administrator for the Program Integration Office in the Office of Space Operations at NASA Headquarters since 2005. From 2002 to 2003, he was special assistant to the associate administrator for Space Operations, and from 1999 through 2002, Hawes was the deputy associate administrator for the International Space Station program. He also has worked as the deputy director, International Space Station Requirements; chief engineer, International Space Station; and as the manager, utilization and operations, Space Station Freedom Program Office in Reston, Va.
Prior to joining the Space Station Office in Reston, Hawes served in several technical and managerial positions at NASA's Johnson Space Center in Houston. His responsibilities included the integration of experiments and commercial satellites into the space shuttle. Hawes served as the payload officer in the shuttle Mission Control Center for several missions, from STS-5 through STS-61B. In addition, Hawes served on the Mission Control team for the Skylab reentry in 1979.
Hawes received a bachelor's degree in aerospace engineering from the University of Notre Dame in 1978, and master's and doctorate degrees from George Washington University in 1996 and 2006, respectively. He also is a graduate in program management from the Defense Systems Management College, Ft. Belvoir, Va.