NASA, MIT Announce Professorship Honoring Challenger's McNair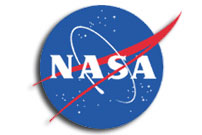 NASA and the Massachusetts Institute of Technology (MIT), Cambridge, Mass.,
are honoring the memory of Challenger astronaut and MIT alumnus Ronald E. McNair
by establishing a teaching and research position in his name. The Ronald E.
McNair-NASA Visiting Professorship in Astronautics builds on a long tradition of
cooperation between NASA and MIT.
"MIT has always been key to NASA's success. Our people, technology development,
and scientific investigations have been intertwined since the earliest days of
the space program," said NASA Associate Administrator for Space Operations
William Readdy. "This professorship is a new opportunity for NASA and MIT to work
together to educate a generation of students who will help us achieve the Vision
for Space Exploration," he added.
The professorship will be a rotating position for a NASA scientist or engineer to
teach and conduct research for at least a year at MIT's Department of Aeronautics
and Astronautics. Funding for the professorship will come both from NASA and MIT,
and the two will work together to select candidates for the position.
MIT has 33 alumni who have become astronauts. That is more than any other non-
military institution in the U.S. They have flown in more than one-third of the
nation's space flights.
"Reggie, Joy, and I are elated to hear about the creation of the Dr. Ronald E.
McNair-NASA Visiting Professorship, by two great institutions he was devoted to,"
said his widow, Cheryl McNair, on behalf of the couple's two children. "Thank you
to NASA and MIT, and we look forward to working together on future opportunities
to honor Ron's legacy and commitment to youth," she added.
McNair earned a doctorate in physics from MIT in 1976, and during his time there,
he did important early developmental work on high-pressure lasers. McNair first
flew on the Space Shuttle Challenger in 1984, becoming the first person to
operate the Shuttle's robotic arm when he used it to position a fellow crewmember
during a spacewalk.
His next mission aboard Challenger ended tragically shortly after launch on
January 28, 1986. McNair and his six crewmates — Francis R. Scobee, Michael J.
Smith, Judith A. Resnik, Ellison S. Onizuka, Gregory B. Jarvis, and S. Christa
McAuliffe — died.
"Dr. McNair was a champion for education and his life epitomized educational
excellence. This cooperative agreement means not only inspiring the next
generation of leaders and explorers but also provides students with learning
experiences that support educational excellence in science, mathematics,
engineering, and technology while improving scientific literacy," said Dr. Adena
Williams Loston, NASA's Chief Education Officer.
McNair's full biography is available on the Internet at:
http://www.jsc.nasa.gov/Bios/index.html
The Vision for Space Exploration calls for an affordable "stepping stone"
strategy of human and robotic missions to achieve new exploration goals of
returning humans to the Moon and journeying to Mars and beyond. For more
information about NASA and agency programs on the Internet, visit: