NASA Marshall's Take Our Children to Work Day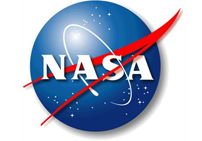 What:
Team members' children from NASA's Marshall Space Flight Center in Huntsville, Ala., will participate in fun and educational activities during the annual "Take Our Children to Work Day" June 10. Kids in grades 3-12 will spend the day designing and building lunar landers to safely land astronauts on the moon, making robots with toy motors, hitching rides on a giant air hockey puck, witnessing a rocket jet firing by Marshall engineers, touring NASA facilities, conducting science experiments and competing in a paper airplane contest.
McGruff the Crime Dog and members of the Huntsville Police Bike Patrol will teach children how to prevent injuries while riding bicycles, scooters, inline skates and skateboards. Redstone Arsenal's fire prevention inspector will demonstrate how to stay safe during a house fire. Kids will explore a ladder truck and put out a virtual fire with a digital extinguisher unit. For a complete schedule of events and other information, visit http://eo.msfc.nasa.gov/c2w/#sched. The event is organized by Marshall's Office of Diversity & Equal Opportunity.
When/Where:
Thursday, June 10, Marshall Space Flight Center
— Kickoff: Marshall Center Building 4200, Morris Auditorium, 8 a.m.
— Site tours/activities: Throughout the day, 8:30 a.m. to 2 p.m. (Visit http://eo.msfc.nasa.gov/c2w/#sched for locations)
— Grand finale paper airplane contest: Building 4316, 1 p.m.
To attend:
News media interested in covering the event should contact the Marshall Public & Employee Communications Office at 256-544-0034 no later than 4 p.m., Wednesday, June 9. Media must report to the Redstone Arsenal Joint Visitor Control Center at Gate 9, Interstate 565 interchange at Rideout Road/Research Park Boulevard 45 minutes prior to the start of the event. Vehicles are subject to a security search at the gate. News media will need two photo identifications and proof of car insurance. Visitor parking is available in front of Building 4200 on the southwest side.