NASA Makes Selection For Acquisition And Business Support Services Contract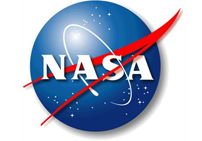 WASHINGTON — NASA has selected AL-Razaq Computing Services of Houston to provide acquisition and business support services to the agency's Marshall Space Flight Center in Huntsville, Ala. These services include operational and administrative support to the Office of Procurement, the Office of the Chief Financial Officer and other Marshall Center offices and directorates.
Marshall Space Flight Center awarded a purchase order to Al-Razaq for performance of phase-in activities to transition from the current contract. The phase-in purchase order covers phase-in activities through March 31.
The contract begins April 1 with a one-year base period, followed by four one-year options. It is a firm-fixed price, indefinite-delivery/indefinite-quantity contract with a minimum order quantity value of $1 million each contract year. The maximum order quantity value is $99 million, if all options are exercised.
Under the contract, AL-Razaq Computing Services will perform acquisition and business support services to assist the Marshall Space Flight Center, the Michoud Assembly Facility, NASA Enterprise Application Competency Center, National Space Science Technology Center and other Marshall-managed locations as required in fulfilling their missions.
The contract is a follow-on effort for the center's Acquisition and Business Support Services contract.
For information about NASA and agency programs, visit: http://www.nasa.gov