NASA Launches New Website, Celebrates Women's Contributions To Science And Exploration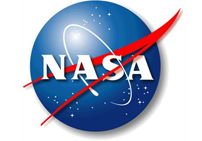 WASHINGTON — NASA will debut its new [email protected] website during a Women's History Month event at the agency's Headquarters in Washington at 1 p.m. EDT on Wednesday, March 16.
Approximately 200 local students from elementary through high school level will attend and learn about the significant and varied roles women have played in the agency's history.
NASA Deputy Administrator Lori Garver will host the event. The featured guest will be Valerie B. Jarrett, senior advisor and assistant to the president for intergovernmental affairs and public engagement, and chair of the White House Council on Women and Girls.
The one-hour program will feature NASA astronaut Tracy Caldwell-Dyson, who recently returned from a six-month stay aboard the International Space Station, and other notable NASA women whose profiles are on the [email protected] website. Students in the audience will be able to ask the presenters questions.
A pre-show event for the students runs from 12-12:50 p.m. EDT. Students will participate in an interactive science demonstration with Trena Farrell, a NASA aerospace education specialist. The pre-show also will feature a performance by the Science Cheerleaders, a group of professional cheerleaders-turned-scientists and engineers who challenge stereotypes while helping to inspire young women to pursue careers in science, technology, engineering, and math (STEM). STEM education is a key focus of NASA's education efforts aimed at developing the next generation of scientists, engineers and explorers.
News media representatives are invited to attend both events at the NASA Headquarters Auditorium at 300 E Street, S.W. Reporters should contact Ann Marie Trotta at 202-358-1601 or Sonja Alexander at 202-358-1761 to confirm attendance. The events will air live on NASA Television and the agency's website.
The pre-show event will be shown on NASA TV's Education Channel. The 1 p.m. event will air on NASA's Public, Education and High Definition channels. For NASA TV downlink, schedule and streaming video information, visit: http://www.nasa.gov/ntv
For information about NASA's education programs, visit: http://www.nasa.gov/education
For information about the White House Council on Women and Girls, visit: http://www.whitehouse.gov/administration/eop/cwg