NASA Langley Rockets to Ashland, Kentucky for Summer Motion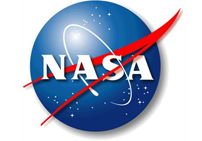 HAMPTON, VA. – NASA will take visitors into space and leave them with a picture postcard as a souvenir at Summer Motion in Ashland, Ky.
Technicians and others from NASA's Langley Research Center in Hampton, Va., will be part of a special exhibit, July 3 and 4, at Ashland's Central Park that will highlight NASA's contributions to aerospace research and everyday life, including technology being used in racecars.
Inside the science tent visitors will have the opportunity to talk to real-life NASA rocket scientists and see and touch items that have actually flown in space, including gloves and tools. They will be able to check out an astronaut suit and learn how tires, technology that many of us take for granted driving everyday, are used in space travel.
On display will be a wheel exhibit that shows tires used here on Earth and some designed for the Moon. A NASCAR tire, Shuttle tires, Lunar Rover tire, Lunar Tweel (a non-pneumatic tire/wheel combination) and a Spring Tire will sit side by side giving everyone the chance to compare wheels, of yesterday, today and tomorrow.
NASA may be best known for its space research, but its history of aviation innovation is even richer. Just about every aircraft built includes a piece of NASA and its predecessor, NACA, the National Advisory Committee for Aeronautics. NASA Langley craftsman will showcase the newest flight technology, the unmanned aerial vehicle, and help visitors better understand how things fly with the help of a small wind tunnel.
Staffers say one of the most popular parts of the NASA Langley exhibit is the mementoes, including NASA stickers and bags that guests can take home. Summer Motion visitors will also have the chance to test their NASA knowledge and win a prize, have a picture of their face inserted into a "postcard from space" or have a photo taken with their own camera in which they look like they are wearing an astronaut suit or sitting in a NASA racecar.
For more information about NASA's Langley Research Center, please go to: http://www.nasa.gov/langley
For more about Summer Motion, visit: http://summermotion.com/