NASA Langley Partners With Va. STEAM Academy To Promote Education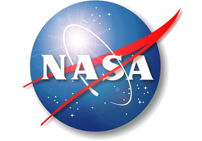 HAMPTON, Va. – NASA Langley and the Virginia Science Technology Engineering and Applied Mathematics (STEAM) Academy have signed a partnership agreement to enhance STEAM teaching and learning in Virginia through research mentorships and sabbatical opportunities.
NASA Langley plans to dedicate 10 mentors to Virginia STEAM Academy students and faculty. Mentors will provide face-to-face and online research and shadowing opportunities for students and faculty. In addition, NASA Langley will offer guidance on how to create hands-on learning experiences. Select Virginia STEAM Academy students will serve as ambassadors for NASA Langley's research and education programs.
The Virginia STEAM Academy is a multi-dimensional, statewide initiative. It has four components:
1) a public boarding high school for highly able and STEAM-interested students drawn from across Virginia
2) a summer camp for able and interested middle school students
3) online, on-demand course offerings to Virginia students and educators, and
4) professional development.
Since its inception two years ago, the Virginia STEAM Academy has secured partnership agreements with five universities, three science institutions, including NASA Langley, and gained support from students, parents, school division leaders, state and local policymakers, and the business community. The academy's consortium leadership model aims to increase collaboration and leverage Virginia resources so that any youth with interest and ability will have access to the academy's rigorous, immersive, comprehensive, and applied learning experience, regardless of zip code.
By partnering with the Virginia STEAM Academy early in its development, NASA Langley will have a role in the design, delivery, measurement, and continuous improvement of the academy. "For our country's sake and our future work force, NASA is passionate about attracting and retaining educators and students in science, technology, engineering and mathematics, or STEM, disciplines," said Roger Hathaway, NASA Langley Education lead. "The Virginia STEAM Academy shares that passion."
The Virginia STEAM Academy sees its partnership with NASA Langley as a cornerstone to impact the commonwealth's STEAM educational offerings and economic future. "NASA Langley is a national treasure," said Virginia STEAM Academy Co-founders Judy K. Stewart and M. Caroline Martin. "Through our partnership, Virginia STEAM Academy students and faculty will routinely experience the breadth of research and career opportunities at NASA Langley."
For more information about NASA's Langley Research Center, go to: http://www.nasa.gov/langley
For more information on Virginia STEAM Academy, go to: http://www.vasteam.org