NASA Langley Awards Flight Research Contract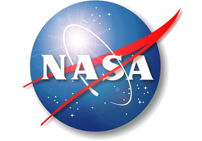 WASHINGTON — NASA has selected four companies to provide flight critical systems research and other services toNASA's Langley Research Center in Hampton, Va.
Those companies are The Boeing Company, Huntington Beach, Calif.; Honeywell International, Inc., Golden Valley, Minn.; Rockwell Collins, Inc., Cedar Rapids, Iowa; and Saab Sensis Corporation, East Syracuse, N.Y.
The award is a cost-plus-fixed fee contract with a maximum value of $9.5 million over five years. It includes a two-year base period with three one-year options.
Flight critical systems research addresses aviation systems technology gaps that stem from the operational challenges of the Next Generation Air Transportation System (NextGen), trans-atmospheric flight, and extra-terrestrial planetary flight. Included in those challenges are increasing complexity and inner-connectivity; distributed control; system of systems, continuous vehicle health management; remote-piloting and autonomy such as unmanned aircraft systems operations; blurring of system boundaries; more use of automation and computing; and increasing verification, validation, and certification.
The contractors will conduct basic and applied research, technology development, and systems analyses in airborne and ground-based systems critical to flight safety, air traffic management, andcontrol in the areas of crew systems and aviation operations.
For more information about NASA and agency programs, visit: http://www.nasa.gov