NASA Kicks Off Virtual Education Program for College Students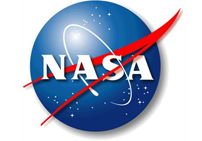 NASA will provide college students from across the country with the opportunity to participate in virtual interactive educational sessions focusing on NASA technical challenges and competitions. The agency's new Minority Innovation Challenges Institute, or MICI, will kick-off a series of year-round sessions with a virtual conference at 3 p.m. EDT, on Monday, May 24, 2010.
The sessions will teach students how to apply and participate in various competitions, such as the agency's Centennial Challenges Program, the NASA University Student Launch Initiative and the Great Moonbuggy Race. The online program is free.
The MICI is designed to inspire minority undergraduate students to pursue advanced degrees and careers in science, technology, engineering and mathematics, or STEM, disciplines critical to NASA's future missions.
"The Minority Innovation Challenges Institute will be a great asset to NASA, as we strive to build the pipeline of future scientists, technologists, engineers and mathematicians," said Carl Person, NASA's minority university research and education programs manager. "It will help us educate and inspire more underrepresented and underserved students, not only to participate in NASA challenges and competitions, but also to pursue advanced STEM degrees and NASA-related careers."
MICI is managed for NASA by Florida Agricultural and Mechanical University in Tallahassee, Fla., through the agency's Minority University Research and Education Programs Small Programs project.
For more information and to register for the kick-off, visit: http://www.NASAMICI.com.
Please e-mail questions concerning this program to mary@nasamici.com.