NASA Kicks Off 2011 Nationwide First Robotics Competition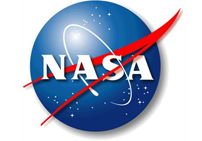 WASHINGTON — An international robotics competition that develops the next generation of technology leaders kicks off this weekend. NASA, the largest sponsor of the FIRST Robotics Competition, and its centers across the nation will join local technology firms to launch the event at 10:30 a.m. EST Saturday, Jan. 8. The event at Southern New Hampshire University in Manchester will air live on NASA Television.
FIRST, or For Inspiration and Recognition of Science and Technology, is a long-standing challenge to inspire curiosity and create interest in science, technology, engineering and mathematics among high school students. The event gives students the opportunity to design, build, test and compete a robot that can perform specific functions. FIRST also gives students a crucial mentoring experience with NASA professionals, who help them explore solutions to robotics problems and understand real-world challenges faced by engineers and researchers.
During the live broadcast, FIRST founder Dean Kamen and designers of the annual challenge will reveal the competition scenario for 2011. This kicks off a six-week design and building frenzy for an estimated 30,000 students and engineering mentors comprising the nearly 2,000 teams in this year's competition.
Each year, FIRST presents a new robotics competition scenario with twists and nuances to challenge both rookie and veteran teams. Each team receives a kit of parts and has six weeks to design and build a robot based on the team's interpretation of the game scenario. Other than dimension and weight restrictions, the look and function of the robots is up to each individual team.
NASA plays a significant role by providing public access to robotics programs to encourage young people to investigate careers in the sciences and engineering. Through the NASA Robotics Alliance Project, the agency provides grants for 297 teams and sponsors four regional student competitions, including a new FIRST regional competition in Washington, D.C. NASA engineers and scientists participate with many of these teams as technical participants and mentors to the students. Through these mentoring activities, NASA engineers are able to directly share their expertise and experiences to the nation's next generation of technical leaders.
This year, 45 regional competitions will take place across the country, along with four additional international competitions in March and April. The FIRST Championship competition will be held in St. Louis in April.
The program was founded in 1989 by Kamen to inspire an appreciation of science and technology in young people, their schools and communities. Based in Manchester, N.H., FIRST is a non-profit organization that designs accessible, innovative programs to build self-confidence, knowledge and life skills while motivating young people to pursue academic opportunities. For more information about NASA's Robotics Alliance Project, visit:
EXOPLANETS, DWARF STARS, GAMMA-RAY FLASHES, NEW IMAGES AMONG News Highlights at American Astronomical Society Meeting
NASA researchers will present new findings on a wide range of space science topics during the meeting of the American Astronomical Society. The meeting runs Sunday, Jan. 9, through Thursday, Jan. 13, at the Washington State Convention and Trade Center, located at 800 Convention Place in Seattle.
Media briefings during the conference will discuss new results on exoplanet research, dwarf stars, gamma-ray flashes and black holes. New images will be released from missions including the Hubble Space Telescope; the Wide-Field Infrared Survey Explorer, or WISE; the Chandra X-ray Observatory; and the Stratospheric Observatory for Infrared Astronomy, or SOFIA. NASA scientists and their colleagues who use NASA research capabilities will present noteworthy findings during scientific sessions that are open to registered journalists.
Registration is still open.
Complete list of NASA-related news briefings at the meeting: http://www.nasa.gov/aas
The website contains detailed information about how reporters can participate in the briefings, both on-site and remotely. The site will be updated throughout the week with additional information about NASA presentations.
For more information about the FIRST Robotics Competition and a listing of competing teams, visit: http://www.first.org
For NASA TV streaming video and downlink information, visit: http://www.nasa.gov/ntv