NASA JSC Center Closing Announcement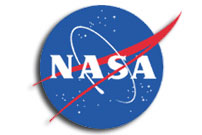 JSC will close at noon today (except for those employees completing critical closure activities in advance of Tropical Storm Edouard). The center will remain closed tomorrow, Aug. 5, and will resume normal operations on Wednesday, Aug. 6. Employees should be off site by 5 p.m. today.
All employees should prepare their work area prior to leaving the center according to previously issued instructions. It is especially important to unplug and cover electronic equipment. Safeguard important records as much as possible, recognizing that there may be flooding at JSC. E-mail is expected to remain available; however, in the event that JSC's servers go down, dial-up service through Headquarters NOMAD will be available within three hours. The cafes will be serving lunch until noon. Also, the JSC shuttle bus will shut down at noon today.
Civil service employees are placed on administrative leave as of noon. Contractor employees should consult their supervisors regarding their companies' leave policies. The gates will close 5 p.m. today. Only Hurricane Ride-out Team members will be permitted back on site after 5 p.m. We plan on keeping power on at the site and keeping minimal staffing for space station operations. Those people will be specifically designated by their management. The Hurricane Ride-out Team captain must have knowledge of all of those personnel. Please do not attempt to enter the site unless you have been specifically designated.
Call the Emergency Information Lines (EIL) as needed to stay abreast of the center's status for reopening. The local telephone number is 281-483-3351. In the event that local communications are disrupted, JSC has a toll-free EIL hosted at the Marshall Spaceflight Center (MSFC) at 1-877-283-1947. It will be updated as circumstances warrant. Both telephone lines typically carry the same information, but the toll-free number will be available regardless of where employees are located (i.e., if evacuated). Ham radio volunteer operators at JSC and MSFC will be used to provide updated information during normal telephone disruptions. If evacuated, employees are encouraged to remain out of the storm impact area and monitor local news media and the EIL for current information about conditions. Decisions about returning to work under safe and healthy conditions will be made by the JSC center director.
We expect to return to normal operations on Wednesday. Any changes to that plan will be discussed with Senior Staff tomorrow evening, and you will be notified.
(This will be the last JSC Today special announcement until the center reopens for business.)
Brought to you by Communications and Public Affairs, JSC External Relations Office.