NASA Invites Students to Conduct Real-world Science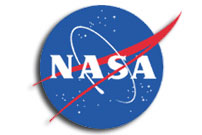 NASA scientists are working to inspire the next generation of explorers by inviting high school students to participate in the 2005 Hyper-G Competition, a nationwide science contest beginning Sept. 1, 2005.
Teams of students will compete for the opportunity to conduct their own research using one of NASA's state-of-the-art, ground-based, hypergravity facilities at NASA Ames Research Center, located in California's Silicon Valley.
"Hypergravity is levels of gravity above one 'G,' or greater than Earth's gravity," said Dr. Jeff Smith, Ames assistant chief of the Gravitational Research Branch. "NASA researchers conduct hypergravity experiments using centrifuges to understand how gravity causes changes in humans and other living organisms," he explained.
Understanding how a particular species changes in hypergravity helps scientists predict and better understand how the species will change in space or on another planet, which is essential for the successful realization of the Vision for Space Exploration.
To participate, a team of high school students needs to submit a short notice of intent that describes an idea for a scientific experiment. Later in the fall, the young explorers will follow up with an experimental proposal detailing the plan of their research. All teams that submit proposals will receive feedback from a team of NASA scientists and engineers.
"All you need to participate in this competition is an idea. By having an idea and asking a question you become a scientist just like those at NASA. We will support you in discovering ways to answer your question through research," said B.J. Navarro, project manager and assistant chief of the Science Payloads Operations Branch at NASA Ames.
The selected team and its adult advisor will receive an all-expense-paid visit to NASA Ames to conduct their experiment and tour NASA facilities. During their visit, students will apply their classroom knowledge to the real world of science and engineering.
Teachers will have the unique opportunity to guide their students through the scientific process while being exposed to current NASA exploration biology research.
During May 2005, students from Troy High School, Troy, Mich., who won the first Hyper-G Competition, studied the effects of hypergravity on flat-worm (planaria) regeneration and behavior. The students were known as the "Centrifu-G" team.
"The best part of this entire experience was knowing how greatly this impacted my students' futures, perhaps even inspiring them to want to pursue space studies," said Rebecca Johns, "Centrifu-G" team advisor and biology teacher at Troy High School.
For more information about the Hyper-G competition, visit:
http://lifesci.arc.nasa.gov/outreach.html
For information about NASA and agency programs on the Internet, visit: