NASA Invites Reporters to Inaugural Lunabotics Competition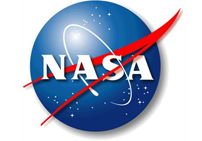 CAPE CANAVERAL, Fla. – Media are invited to cover the Lunabotics Mining Competition, May 27-28 at the U.S. Astronaut Hall of Fame near NASA's Kennedy Space Center, Fla.
Twenty-three teams of undergraduate and graduate students from throughout the country will compete for as much as $5,000 in scholarships. Teams will test their robot designs in a "head-to-head" challenge to determine which design can excavate the most simulated lunar regolith, or dirt, over a specific time.
The competition also is designed to engage and retain students in the science, technology, engineering and math, or STEM, disciplines critical to NASA's missions.
Media interested in covering the event should contact Jillian McRae at 321-449-4273 for access to the facility. Media interested in scheduling interviews with NASA representatives attending the event should contact Tracy Young at 321-867-2468.
For information about the U.S. Astronaut Hall of Fame, visit: http://www.kennedyspacecenter.com
For more information on the competition and a list of participating teams, visit: http://www.nasa.gov/lunabotics