NASA Invites Media to Facility Renaming Ceremony in Honor of Neil Armstrong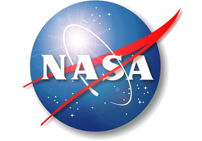 NASA's Kennedy Space Center in Florida is renaming one of its iconic facilities in honor of legendary astronaut and the first person to set foot on the moon, Neil Armstrong.
Media are invited to attend the ceremony at the Operations and Checkout Building at 9 a.m. EDT, Monday, July 21. The event will include remarks from NASA Administrator Charles Bolden, Kennedy Center Director Robert Cabana and Apollo 11 crew members Michael Collins and Buzz Aldrin.
The ceremony will be carried live on NASA Television and the agency's website.
July 20 is the 45th anniversary of the Apollo 11 crew's moon landing in 1969.
The Operations and Checkout Building was built in 1964 and previously was known as the Manned Spacecraft Operations Building. The facility has played a vital role in NASA's spaceflight history. The high bay was used during the Apollo program to process and test the command, service and lunar modules. The facility is being used today to process and assemble NASA's Orion spacecraft as the agency prepares to embark on the next giant leap in space exploration, sending astronauts to an asteroid and Mars.
Media should arrive at Kennedy's Press Site by 8 a.m. for transportation to the renaming event. International media must apply for credentials by 4 p.m. Wednesday, July 9. U.S. media without Kennedy accreditation must apply by 4 p.m. Wednesday, July 16.
Two forms of government-issued identification are required to receive a badge; one form must have a photograph, such as a driver's license or passport. Badges will be available for pickup at the Kennedy Badging Office, located on State Road 405 east of the Kennedy Space Center Visitor Complex. Hours for the Kennedy Badging Office are 6 a.m. to 3 p.m. Journalists needing accreditation should apply online at:
To attend the event, news media representatives must be dressed in full-length pants, flat shoes that entirely cover the feet, and shirts with sleeves.
For more information on NASA's future human exploration plans, visit:
http://www.nasa.gov/exploration
For NASA TV downlink, schedule and streaming video information, visit: