NASA Invites Educators to 2014 Summer iConference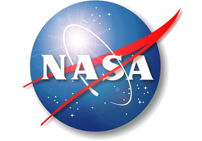 The education office at NASA's Goddard Space Flight Center in Greenbelt, Maryland, is inviting educators and members of the public to participate in its 2014 Summer iConference. This three-day, on-line conference will be held Aug. 5 to 7 and will feature a presentations from three of NASA's grant teams in the field of education.
Each day, the conference will highlight one of three select NASA grant teams, who will present their project and success of their work in a panel discussion. Virtual participants may join this unique education event via Adobe Connect. Following each iConference presentation, viewers can ask the grant participants questions.
The three teams participating in the 2014 Summer iConference are:
Georgians Experience Astronomy Research in Schools
RealWorld-InWorld NASA Engineering Design Challenge
Teachers in Space, Inc.
"We are excited about the opportunity to share the sustainable success of these projects with the education community at large," said Dean Kern, deputy director of education at NASA Goddard. Each of these grantees has made significant contributions by inspiring and engaging the next generation of STEM leaders."
Georgians Experience Astronomy Research in Schools (GEARS) works to transform astronomy curriculum inGeorgia's public high schools. GEARS developed an online astronomy class as well as a professional development module for teachers. Their curriculum emphasizes experimental process over factual recitation, using real NASA data.
The RealWorld-InWorld Engineering Design Challenge (RW-IW) tasks middle and high school students with creating solutions to NASA-inspired space exploration challenges. RW-IW develops students' understanding of the connection between science and engineering in the design process with real world and virtual world experiences. Participants learn science and engineering problem-solving and project techniques for team competition.
Teachers in Space, Inc., provides teachers with space science experiences to bolster student interest in science, technology, engineering and mathematics. The program focuses on flight design and humans in space as well as a Flight Experiment Design contest, which produced student experiments that flew aboard the International Space Station.
These three grant teams were selected based on the demonstrated success of their grant work in the field of education as well as the sustainability of their project. An esteemed group of NASA panelists including engineers, educators and mission directorate education and public outreach personnel selected the featured grant groups.
More information about the iConference and participating groups, as well as links to view the panels, are available at:
http://www.nasa.gov/content/goddard-summer-iconference-2014
For information about NASA's education programs, visit: