NASA Interns to Showcase Projects at Annual Poster Symposium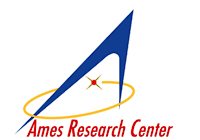 The Ames Office of Education and Public Outreach will be hosting its annual Summer Intern Poster Symposium on Thursday, Aug. 7, 2014, from noon to 2 p.m. at NASA's Ames Research Center, Moffett Field, California. The Poster Symposium is an opportunity for Ames interns, fellows and faculty to showcase their research and engineering projects conducted during the summer.
News media representatives are invited to participate in the Poster Symposium. NASA's newly announced Associate Administrator for Education, Donald James, will be available to discuss the value of internships at Ames and across the agency. Interns also will be available to discuss their individual projects and share their intern experiences at Ames.
During this summer, Ames is hosting more than 450 interns, fellows and faculty from the Bay Area and across the country working on projects ranging from studying the gasses in the atmosphere to unmanned aerial vehicle flight planning and small spacecraft design to computer simulation. NASA internships strengthen NASA and the nation's workforce and help attract and retain students in the science, technology, engineering and mathematics (STEM) disciplines.
News media interested in the poster symposium should contact Jonas Dino at jonas.dino@nasa.gov or 650-207-3280.
For more information about internship opportunities at NASA, visit:
For more information about NASA educational programs and initiatives, visit: