NASA Innovation Takes Advantage of Global Ideas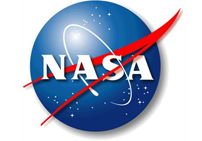 HAMPTON, Va. – Winners of a NASA challenge have confirmed yet again that innovation is a global concept and technical solutions that will benefit U.S. space exploration can be found worldwide.
Two of the three solvers of the first open innovation challenge sponsored by NASA's Langley Research Center in Hampton, Va., are from Italy. They pondered how NASA could best use and manage swarms of micro-sensors that may some day be used to collect data as they fly through the atmosphere of another planet. One part of the challenge – how to coordinate the activity and the movement of thousands of miniature sensors millions of miles away? How would the swarm collect information and communicate it, perhaps using artificial intelligence?
"The idea was to put a question out there and see what kinds of creative concepts people outside of NASA have," said Melvin Ferebee, who oversees an exploration open innovation team at NASA Langley. "It's similar to the crowd-sourcing that's so successful on the Internet."
Ferebee says he was pleased with the success of the first challenge. More than 420 people from 49 countries submitted solutions. According to the team of judges, two of the best ideas came from Italians Simone Sergi from Modena and Fabrizio Invernizzi of Cuneo who are being awarded $8,000 and $2,000 respectively. A third person, Tad Hogg of Mountain View, Calif., also received $8,000.
NASA Langley is planning future challenges that will be open to the public. For more information about all NASA Innovation Challenges, please go to: https://www2.innocentive.com/pavilion/NASA
For more information about NASA programs, visit: http://www.nasa.gov