NASA Hosts Bay Area Girl Scouts "When I Grow Up…" Career Day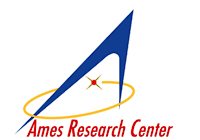 MOFFETT FIELD, Calif. – News media are invited to observe about a thousand Girl Scouts from across Northern California for a career development event focused on non-traditional themes, including science, technology, engineering and math (STEM) and NASA-related careers. The event is a morning and afternoon session from 10 a.m. – 4 p.m. PST, Saturday, Jan. 29, 2011 at NASA's Ames Research Center.
The Ames Women's Influence Network (WIN) and the Girl Scouts of Northern California are collaborating to help girls ages 5 through 18 decide what they want to be when they grow up. As part of the "When I Grow Up." annual Girl Scout event, professional organizations are committed to engaging girls in STEM careers and opportunities.
Girls will participate in interactive activities relating to aerospace, environmental engineering, marine biology, technology, and astronomy. They will be given the opportunity to conduct experiments in a simulated wind tunnel, examine lunar rocks, identify creatures that live in the San Francisco Bay, and dabble in rocket science.
Participants will explore career options with scientists, engineers, and researchers representing a wide variety of fields at Ames and throughout the San Francisco Bay Area. Presenters will include professionals and college students from many local corporations and organizations. The girls also will have the opportunity to attend career and college panels featuring women professionals and college students.
In addition, the Space Cookies Robotics Team, an all-girls international award-winning team sponsored by NASA, and Girl Scout Lego Robotic teams will demonstrate their robots.
The event will occur at the Ames Training and Conference Center, building 3, located in the NASA Research Park at Moffett Field. To reach NASA Ames, take U.S. Highway 101 to the Moffett Field, NASA Parkway exit and drive east on Moffett Boulevard towards the main gate.
For more information about NASA Ames, visit: www.arc.nasa.gov/
For more information about Ames' Women's Influence Network (WIN), visit: www.eo.arc.nasa.gov/win.html
For more information about the Girl Scouts of Northern California, visit: www.girlscoutsnorcal.org