NASA Honors Human Spaceflight Achievements at Kennedy Center Concert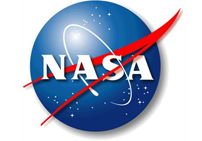 WASHINGTON — NASA is inviting the general public and journalists to a special concert at 7 p.m. EDT on Wednesday, May 25, at the John F. Kennedy Center for the Performing Arts in Washington to honor American achievements in human spaceflight. The event, "Human Spaceflight: the Kennedy Legacy" is a musical celebration on the 50th anniversary of President Kennedy's speech to Congress when he challenged our nation to land a man on the moon and return him safely to Earth.
The one-hour concert will feature the Space Philharmonic under the baton of Emil de Cou. NASA Administrator Charles Bolden, astronauts and special, surprise guests will participate in the event along with local high school musical groups and the Soldier's Chorus of the U.S. Army Field Band.
A limited number of tickets is available for the general public on a first-come, first-served basis. To attend the free event, please contact NASA Guest Operations at 202-358-1750. Tickets for those who RSVP will be available at NASA's Will Call tables, which will be staffed in front of the Concert Hall (in the Grand Foyer) from 5-6:45 p.m. Wednesday.
Reporters, who would like to cover the event, must contact Katherine Trinidad at 202-358-3749 or katherine.trinidad@nasa.gov by 12 p.m. on Tuesday, May 24.
To see video, audio and a transcript of President Kennedy's 1961 speech and learn about NASA's plans for future human space exploration, visit: http://www.nasa.gov/topics/history/features/kennedy_moon_speech.html