NASA Goddard Invites Public to See 'Launchfest!'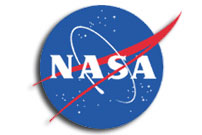 The public is invited to come and see the expertise, technology and challenges associated with space exploration when NASA's Goddard Space Flight Center holds its Launchfest open house Saturday, Sept. 13, 2008. Learn about exciting new missions as NASA Goddard prepares for an unprecedented year of 15 major science launches. Admission is free. Doors open at 10 a.m. and activities and events will continue until 4 p.m. EDT.
Launchfest will feature engaging exhibits, demonstrations and hands-on activities. Themes include:
— "Exploration" – focus is on NASA's space exploration and science activities; this pod will highlight Goddard's missions in the areas of Planetary, Astrophysics, Astronomy and Heliophysics.
— "Technology" – focus is on our engineers and technology; including spin-off technology.
— "Green" – focus is on NASA's Earth science research and our contributions to better understanding our changing planet.
— "People" – focus is on the people who work at Goddard. We will highlight the many skills and talents that NASA needs to accomplish its various missions, and outline the courses that students should take to pursue a career with NASA.
— "Other Activities" – Contests and interactive demonstrations at the Visitor's Center and the Recreation Center. Activities targeted at K-12 and "Generation Y" students.
— Tents on the Goddard mall will house vendors offering food, refreshments and entertainment.
Individuals attending the event will need to park vehicles in designated parking areas along Greenbelt Road (MD-193) near NASA Goddard or ride Metro rail along the Green line to the Greenbelt station. There is no cost for parking and free shuttle bus service will be provided from all parking lots and the Metro station. All adult visitors must possess valid photo identification and everyone will be subject to search upon entry.
Launchfest is sponsored in part by the Ball Aerospace Corporation, Honeywell International Corporation, Lockheed Martin Corporation, Comcast and other sponsors, and made possible by a partnership with the National Capital Section of the American Institute of Aeronautics and Astronautics.
For more information about NASA Goddard's Launchfest, call 301-286-NEWS or visit the Launchfest website at:
http://www.nasa.gov/centers/goddard/events/launchfest.html
For additional information about NASA Goddard, visit: http://www.nasa.gov/goddard