NASA Glenn Visitor Center Moves to Great Lakes Science Center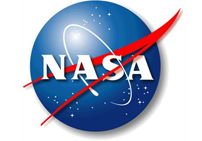 Cleveland — NASA's Glenn Research Center and Great Lakes Science Center have signed an agreement that names the Science Center as the official Visitor Center site for Glenn.
"This agreement with Great Lakes Science Center allows us to continue showcasing NASA's mission and accomplishments to the public," said Glenn Center Director Dr. Woodrow Whitlow Jr. "We are confident that giving our exhibits a new home will provide an opportunity for even more students and families to experience the excitement of aeronautics, scientific discovery and space exploration."
"We are proud and excited to make a significant investment in a new NASA Glenn Visitor Center for Northeast Ohio and beyond," said Dr. Linda Abraham-Silver, President and CEO of the Science Center. "This is a wonderful opportunity for Great Lakes Science Center to introduce this remarkable Visitor Center to 300,000 annual visitors. We're looking forward to further enhancing the visitor experience by bringing our hallmark, public engagement and hands-on learning, to the new Visitor Center.
Under the terms of the 10-year Space Act Agreement, the Science Center will serve as Glenn's Visitor Center promoting and educating a regional and national audience about the importance of aeronautics, science and space exploration through NASA exhibits, educational tours, special events and outreach activities.
Great Lakes Science Center will provide free admission to the NASA Glenn Visitor Center, along with free admission to Great Lakes Science Center exhibits, to all youth (visitors 18 and under or any student up through 12th grade) accompanied by an adult on Tuesdays.
In addition, all Ohio Title I schools and schools that came to the Glenn Visitor Center in the past three years will be admitted free to the newly located Visitor Center any day of the week for school field trips. Special programming days are being planned each month by Great Lakes Science Center to deliver a particularly rich experience for these schools and their students. The programming will include staff-led activities and demonstrations to complement the NASA Glenn Visitor Center and Great Lakes Science Center's Return to the Moon gallery.
Free admission for students will begin once exhibits from NASA Glenn have been transferred to Great Lakes Science Center.
Great Lakes Science Center has plans to build an updated, interactive NASA Glenn Visitor Center, leveraging meaningful artifacts from Glenn's on-site Visitor Center — such as the Apollo command module used on Skylab 3, which housed three astronauts and equipment needed for re-entry and splashdown — to create new highly interactive exhibits. A major exhibition redevelopment, estimated at $3 million, is expected to open in 2011.
The NASA Glenn Visitor Center at the Science Center will be housed in 7,300 square feet of interior exhibit space and will utilize additional space including the OMNIMAX Theater and auditorium for special programs and events. An anticipated second phase of the new NASA Glenn Visitor Center will feature 4,000 square feet of outdoor exhibits and a towering rocket garden overlooking Lake Erie.
Approximately 20 exhibits from Glenn's on-site Visitor Center will be transported to and installed within the Great Lakes Science Center beginning in March 2010. The collection of exhibits to be moved in this first phase will include rocket models, a flight simulator and a solar array segment that was tested in a Glenn vacuum chamber. Additional exhibits will be transferred in phases as the Science Center expands the NASA Glenn galleries.
Some of the space used for Glenn's on-site Visitor Center will transition to a Glenn briefing center so that its award-winning outreach activities can continue to reach people through its Speakers Bureau Program, traveling exhibits, public tours, public inquiry services and publications.
The Great Lakes Science Center is one of the nation's leading science and technology centers, featuring hundreds of hands-on exhibits, themed traveling exhibits, daily demonstrations, the awe-inspiring OMNIMAX Theater and the Steamship William G. Mather. The Science Center is also home to Cleveland Metropolitan School district's MCSTEM High School freshmen class. The Science Center is open daily 10 a.m. to 5 p.m. with discounted parking available for guests in the attached 500-car garage. For more information, contact the Science Center at 216-694-2000 or visit http://www.greatscience.com/
NASA's John H. Glenn Research Center is one of NASA's 10 field centers, developing cutting-edge technologies and advancing scientific research that strive to further expand our knowledge of Earth and the universe. Founded in 1941 as part of the National Advisory Committee for Aeronautics, today the center addresses national priorities in aeropropulsion, aerospace power, communications and human systems to create the next generation of safer, quieter, more efficient aircraft, and space vehicles. Working in partnership with government, industry and academia, Glenn helps to maintain the U.S. economy's global leadership while benefitting the lives of people everywhere. For more information, visit http://www.nasa.gov/glenn