NASA Glenn Research Center Partners with Startup Accelerator Flashstarts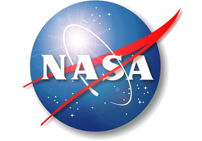 NASA's Glenn Research Center in Cleveland and Flashstarts, a startup accelerator and venture fund in Cleveland, announced the formation of a partnership today that will support the growing Northern Ohio innovation economy.
The partnership will provide Glenn with opportunities to partner with startup companies that are participating in the Flashstarts Accelerator. Flashstarts, which was founded in 2013 and specializes in business development for software and technology startups, will serve as a community outlet for specific collaborations with Glenn.
"We are most pleased to have signed this formal agreement with Flashstarts," said Robert Shaw, director of venture development and partnerships at NASA Glenn. "The agreement allows us to apply NASA capabilities including technical expertise to support Flashstarts' companies, and therefore contribute to regional economic development in the private sector. Our partnership with Flashstarts is one element of our center's regional development initiative which is aligned with President Obama's innovation economy thrust."
Glenn's support in this partnership will include providing startup companies participating in the Flashstarts Accelerator with mentorship from Glenn subject matter experts, identification of technologies, as well as access to its unique testing facilities.
"Some of the most advanced software and technology in the world is being developed at NASA," said Flashstarts CEO and co-founder Charles Stack. "This partnership will provide Flashstarts and our teams with access to new disruptive technologies and the brilliant minds behind them. It transforms our regional startup accelerator into a national and global player in generating successful new businesses based on cutting edge technology."
The Glenn and Flashstarts partnership grows from a similar partnership between Glenn and Cleveland-area business accelerator LaunchHouse, through Flashstarts' hire of LaunchHouse partner Shannon Lyons. In the LaunchHouse partnership, a team of Glenn scientists formed Plasma Pure Water, advancing water purification using NASA technologies, through participation in the 2014 LaunchHouse Hardware Accelerator.
"NASA has been a phenomenal partner in supporting early-stage technology companies," said Lyons. "The partnership is timely, as Flashstarts launched the 2015 Flashstarts Accelerator on May 26, 2015."
To learn more about NASA Glenn, visit: http://www.nasa.gov/glenn
To learn more about Flashstarts, Inc., visit: http://www.flashstarts.com