NASA Glenn Realigns Operating Structure to Support Future Growth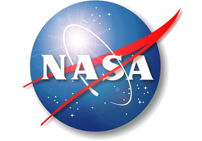 To ensure it remains responsive, customer-focused and efficient in the years to come, NASA's Glenn Research Center has begun operating in a new organizational structure that strengthens the center's competencies and capabilities, stimulates innovation and enhances integration within its technical areas.
"By aligning the center's goals and core competencies, the new organizational structure creates efficiencies and interdependencies, while positioning the center for new opportunities in research and development," said Glenn Center Director Jim Free. "Aligning like functions should also stimulate new thinking and intercenter cooperation, while providing flexibility to cross-train personnel."
The reorganization was announced earlier this year and the transition into the new structure has been ongoing. The reorganization became effective June 29, 2014.
The key element of the reorganization is a new operating structure that realigns two former directorates into one. A newly established Research and Engineering Directorate is made up of five divisions — power, propulsion, materials and structures, communications and intelligent systems, and systems engineering and architecture — that focus on Glenn's competency based functions. The new organization will be able to quickly adapt to changes in priorities and reduce duplicative investments in different organizations. Dr. Rickey Shyne now leads this directorate and Dr. Marla Perez-Davis serves as its deputy director.
Other highlights under the new structure include:
– The Aeronautics Research Office has been renamed the Aeronautics Directorate to align with the organizational structure. Therese Griebel was appointed director and Greg Follen as deputy director.
– The Office of Technology Partnerships and Planning was changed to the Office of Technology Incubation and Innovation. Dr. Roshanak Hakimzadeh will serve as the acting director of this office until a permanent director has been named. Dr. Howard Ross and Dr. Robert J. (Joe) Shaw, who had been leading the former organization, have been named associate director for Strategy and Director for Venture and Partnerships, respectively, under the Office of the Director.
-The Facilities and Test Directorate added to its portfolio manufacturing functions previously performed in another organization and has been renamed the Facilities, Test and Manufacturing Directorate. Thomas Hartline was selected to lead this directorate.
"While we went through the reorganization process, it was important to us to ensure that the Glenn Research Center continues to be a world-class research facility," said Free. "NASA Glenn is now poised for an even greater future."