NASA Glenn Participates at Cleveland National Air Show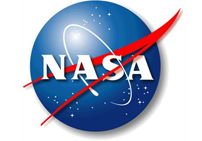 CLEVELAND — NASA's Glenn Research Center in Cleveland will share in the action at the Cleveland National Air Show on Sept. 4, 5 and 6.
Visitors coming to the Glenn tent can view the Mobile Orion Vehicle Explorer (a mobile vehicle that showcases what a future spacecraft could look like), learn how NASA research contributes to home life and medical advances, participate in hands-on educational activities and talk with engineers and other Glenn employees.
Visitors can also see two NASA aircraft that are based at Glenn–a Lockheed Martin S-3B "Viking" and a Hawker Beechcraft T-34C "Turbo-Mentor." Glenn pilots and researchers use the S-3B and the T-34C to meet flight requirements for a wide variety of projects in support of NASA aeronautics and science research mission objectives.
Highlighting NASA's exhibit will be the popular "Picture Yourself in Space" photo booth where visitors can have their free souvenir photo taken as an astronaut.
For more information about Glenn, visit: http://www.nasa.gov/glenn
For more information about the Cleveland Air Show, visit: http://www.clevelandairshow.com