NASA Glenn Outreach Initiatives to Focus on Community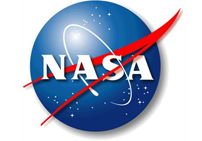 NASA's Glenn Research Center is stepping up its public outreach activities and taking information out into the community about NASA, science and the benefits of careers in math, science and engineering that will inform and inspire the public.
With today's announcement naming the Great Lakes Science Center as Glenn's official Visitor Center, officials at Glenn have decided that the last day of operation of its on-site Visitor Center will be Saturday, February 6. In the coming weeks, many of NASA's exhibits will be transported to the Science Center for public display.
Glenn will continue to operate a robust Speakers Bureau Program, traveling exhibits, public inquiry services and public tours of select research facilities, all of which have benefited the region for years.
"These decisions demonstrate our enduring commitment to science, technology, engineering and mathematics education and expanded public awareness of the amazing discoveries and technological advances that NASA provides to our nation every day," said Dr. Howard Ross, acting director of the External Programs Directorate.
Each year, Glenn's Speakers Bureau delivers approximately 700 presentations to more than 60,000 people. This volunteer organization is made up of engineers, scientists, other professionals and retirees who represent NASA and want to share with others their enthusiasm of Glenn's mission. Audiences include preschool to college classes, library and museum groups, scout troops, and professional, technical, civic and social organizations. Obtaining a NASA speaker is a free service, although reimbursement of travel expenses may be required for events outside a 50-mile radius of the center.
The excitement of NASA's aeronautics and space programs is also available to organizations and institutions through Glenn's traveling exhibits program. Exhibits such as scale rocket models, spaceflight accessories and moon rocks, as well as floor displays and multimedia exhibits can bring NASA's pioneering research and exploration efforts closer to home. Items can be borrowed for a variety of events, such as fairs, festivals and air shows.
For the larger public events, which include air shows and festivals, Glenn can bring the excitement of exploration with its largest traveling exhibit, Journey to Tomorrow. This 53-foot trailer has been transformed into an interactive environment packed with hands-on activities and digital learning stations. Glenn's newest traveling exhibit is the Mobile Orion Vehicle Explorer. This mobile educational vehicle showcases NASA's Orion spacecraft that will be used for future human voyages in our solar system. Also available, is the very popular digital photo booth where visitors of all ages can take home a free souvenir photo of themselves as an astronaut in space.
For many events, members of Glenn's Speakers Bureau and other Glenn employees may be available to staff the exhibits and interact with guests.
Glenn will continue to offer public tours of select research facilities. The tours are designed to show the public where NASA develops and tests cutting-edge air and space technology. Beginning in April, the center will offer two Saturday tours each month through August.
Glenn's public inquiry services help keep the public informed of NASA's accomplishments by responding to questions from students and adults asking for publications, lithographs, decals and other items that reflect NASA's vision and mission. The general public can submit questions by mail, e-mail, fax or telephone.
Glenn is one of NASA's 10 field centers located throughout the U.S. and has been assigned a geographic region of responsibility for outreach programs and events. Glenn primarily serves the six-state region including Ohio, Indiana, Illinois, Michigan, Minnesota and Wisconsin.
For more information on these outreach activities, please call 216-433-2000, or visit: http://glennevents.grc.nasa.gov
For more information on Glenn, visit: http://www.nasa.gov/glenn