NASA Glenn Awards $18.2 Million Contract for New Centralized Office Building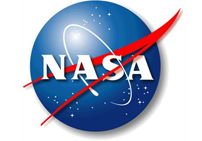 CLEVELAND — NASA's Glenn Research Center has awarded a firm fixed price contract for the construction of a centralized office building to Northstar Contracting Inc., North Olmsted, Ohio.
The three-story, 93,000-square-foot steel structure building will house 300 occupants and have open work areas, conference rooms, a conferencing center and an auditorium with a 400-seating capacity.
The centralized office building is the flagship project within the campus Master Plan to consolidate and renew Glenn facilities. This building was designed to achieve the U.S. Green Building Council's Leadership in Energy and Environmental Design, or LEED, Silver certification for energy efficiency.
The value of the awarded contract is $18,231,435. The maximum value of the contract if all options are exercised is $19,426,435. The performance period is 540 calendar days, or approximately 18 months, with a projected completion date of February 28, 2012.
Northstar Contracting Inc., a small minority-owned business, will subcontract work to Marous Brothers Construction, Willoughby, Ohio.