NASA Glenn Advancements in Green Energy and Lightweight Materials Win R &D 100 Awards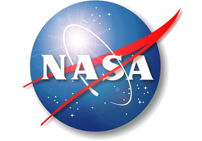 CLEVELAND — Technologies developed at NASA's Glenn Research Center are among those in the top 100 technologically significant new products in 2012, as announced last week by R&D Magazine.
The technologies and teams selected are:
The SolarVolt Module, developed by a team that included Glenn's Michael Piszczor, was primarily developed for terrestrial use by Mark J. O'Neill, A.J. McDanal and Robert Walters, of Entech Solar, Inc., Ft. Worth, Texas, incorporating NASA space power technology advancements. This module is a highly efficient photovoltaic solar panel that can compete with fossil fuels to provide utility grid-scale power due to a unique solar concentrator design. It offers a combination of increased efficiency and reliability with lower weight and cost, and demonstrates how space technology can be adapted for our use here on Earth.
Polyimide Aerogels, developed by Glenn's Dr. Mary Ann Meador and Dr. Haiquan Guo of Ohio Aerospace Institute, Cleveland. These aerogels are highly flexible, lightweight, thin and 500 times stronger than conventional silica aerogels, while maintaining the excellent insulation properties for which silica aerogels are known. This innovation is technologically significant and unparalleled in the aerogel marketplace, as no other aerogel possesses the compressive and tensile strength with simultaneous flexibility to contour to whatever shape is needed.
The R&D 100 Awards have long been a benchmark of excellence for industry sectors as diverse as telecommunications, high-energy physics, manufacturing and biotechnology. The awards can be vital for gauging government agency's efforts at commercializing emerging technologies.
Previous winners of the R&D 100 Awards include the halogen lamp, HDTV and the automated teller machine.
Winners are selected by an independent judging panel. Members of the winning teams will be recognized at the R&D 100 Awards event on Nov. 1 in Orlando, Fla.
For more information about NASA Glenn Research Center, visit: http://www.nasa.gov/glenn
For more information on the 2012 R&D 100 awards, visit: http://www.rdmag.com