NASA Funds Work-Force Development Projects to Support Vision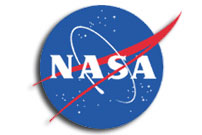 NASA has selected 32 consortia in the National Space Grant College and Fellowship Program. They will receive $3 million in awards this year for aerospace work force development to support the Vision for Space Exploration.
The monetary awards are in response to proposals submitted by state organizations to NASA's Office of Education. Awards are in two categories: single-state proposals (32) and multi-state proposals (one award to 12 consortia).
The awards range from $27,760 to $100,000 and average $84,000 for single- state programs. Multi-state awards are $20,000.
The consortia were selected based on a competitive evaluation of their plans to enlarge and enhance the pipeline, or resource pool, of higher education graduates and faculty involved with NASA as employees, contractors or principal investigators.
The awards provide opportunities for hands-on and interdisciplinary experiences in scientific, engineering and technical disciplines. The competition also expands NASA's efforts, as recommended by the President's Commission on Implementation of United States Space Exploration Policy, to engage universities in training the work force necessary to continue the nation's exploration activities.
"These awards allow Space Grant to continue its work of developing talented individuals who are qualified and trained to make significant contributions in science and technology," said NASA's Chief Education Officer Dr. Adena Williams Loston. "Their activities advance NASA's commitment to inspire and motivate students to ensure our nation's ability to fulfill the Vision for Space Exploration," she added.
NASA received 50 single-state and five multi-state proposals in response to the Space Grant program announcement. The proposals were reviewed using criteria that included merit of the activities, relationships with NASA Centers, potential impact to the student pipeline, work force development and effective evaluation methods.
The National Space Grant Program, mandated by Congress in 1989, consists of 52 consortia in the 50 states, the District of Columbia and the Commonwealth of Puerto Rico. All carry out programs in education, research and public service.
An additional opportunity was provided under this competition for International Space Station Engineering Outreach proposals. The International Space Station Office at NASA's Johnson Space Center in Houston will release the announcement of those selections.
The Vision for U.S. Space Exploration is a bold new course into the cosmos. It is a journey to return the Space Shuttle safely to flight, complete the construction of the International Space Station, and take humans back to the moon, and eventually to Mars and beyond.
For a list of the 2005 Space Grant recipients on the Internet, visit:
http://calspace.ucsd.edu/spacegrant/workforce
For information about other NASA education programs on the Internet, visit:
For more information about NASA and agency programs on the Internet, visit: