NASA Exploration Exhibit Visits Ames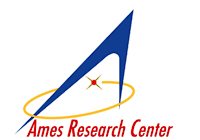 MOFFETT FIELD, Calif. — News media are invited to tour the traveling NASA Exploration Experience on exhibit at NASA Ames Research Center, Moffett Field, Calif. from July 29 – 31, 2009.
WHAT: The traveling exhibit is an interactive experience intended to give visitors a vivid glimpse into the nation's ambitious future in space. It is sponsored by NASA's Exploration Systems Mission Directorate in Washington, D.C. and supported by NASA's Aerospace Education Services Project.
WHEN: From 11 a.m. to 7 p.m. on Wednesday, July 29, noon to 8 p.m. on Thursday, July 30, and 10 a.m. to 6 p.m. on Friday, July 31, 2009.
WHERE: NASA Ames Research Center, Moffett Field, Calif., behind the NASA Exploration Center, on NASA Parkway, outside the gate. The Exploration Center will be open for extended hours those days. It will open at the normal time of 10 a.m. PDT, but remains open as late as the Exploration Encounter Trailer.
Touring the NASA Exploration Experience exhibit takes approximately 10 minutes. The exhibit is wheelchair-accessible. Exhibit visitors also can have their photos taken "on the moon" in a spacesuit in front of a lunar landscape. In addition to the travel exhibit, "Robots on the Road," a hands-on robotics experience, will be on site.
Details: To reach NASA Ames, take Moffett Field exit off U.S. 101 and head east on Moffett Boulevard to the main gate. The exhibit will be parked behind the NASA Exploration Center. The NASA Exploration Center is outside the gate.
For more information about the traveling exhibit, visit: http://exploration.nasa.gov