NASA Enhances Capacity of Seven Space Grant Consortia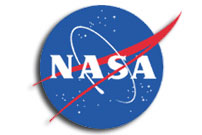 NASA's Office of Education has competitively selected seven consortia in the National Space Grant College and Fellowship Program (Space Grant). They were selected to expand their role assisting NASA to inspire students to pursue careers in science, technology, engineering and mathematics.
The grants were awarded to:
Idaho Space Grant Consortium
Indiana Space Grant Consortium
Kentucky Space Grant Consortium
Louisiana Space Grant Consortium
Mississippi Space Grant Consortium
North Carolina Space Grant Consortium
West Virginia Space Grant Consortium
Each consortium will receive a one-time increase of $353,000 to their existing grant to advance programs in education, research and public service. The award may be expended over a two-year period with at least $100,000 allotted for fellowships or scholarships.
"Guided by the Vision for Space Exploration, these awards will provide Space Grant with opportunities to expand their work of preparing talented individuals for NASA-related careers. The program exemplifies an investment by the agency in the future of our nation's scientific and technological workforce," said Diane DeTroye, Space Grant program manager.
Space Grant, mandated by Congress in 1987, is a national program to promote partnerships among universities, aerospace industries, federal, state and local governments. In an effort to help maintain America's preeminence in aerospace science and technology, the first 21 Space Grant consortia were competitively selected in 1989.
There are 52 consortia in the 50 states, District of Columbia and Puerto Rico. These consortia include a network of more than 850 college and university, industry, government, and non-profit partners.
The selected consortia have been in the program since 1991. With this addition, 35 consortia are operating with additional budget and program responsibilities.
NASA received 13 proposals in response to this Space Grant program announcement. Proposals were peer-reviewed by programmatic experts from academia and government.
For information about NASA education programs on the Internet, visit:
For information about NASA and agency programs on the Internet, visit: