NASA Deputy Chief Engineer Named Deputy Director of Glenn Research Center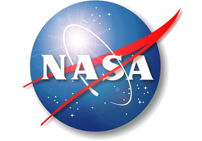 CLEVELAND — NASA Glenn Research Center Director Jim Free has selected Gregory L. Robinson as the center's deputy director. Robinson, a native of Danville, Va., is expected to report to his new position in Cleveland by March.
In his new position, Robinson will share with the center director responsibility for planning, organizing and managing the programs and projects assigned to the center. The Glenn staff currently consists of approximately 1,600 federal employees and 1,600 supporting contractors.
Robinson brings to Glenn nearly 30 years of engineering experience, including six years in the private sector, while the balance has been with NASA at varying levels of senior management. He was appointed NASA Deputy Chief Engineer in November 2005 and has been responsible for developing and implementing NASA's Engineering Excellence and Technical Authority across the agency.
"I'm delighted Greg has accepted this position here at the Glenn Research Center," Free said. "He brings a wealth of rich experience and insights from headquarters that will help position our center, its projects and programs for success."
Prior to his assignment to NASA Headquarters in 1999, Robinson spent 11 years in various leadership posts at NASA's Goddard Space Flight Center in Greenbelt, Md. In addition, he served as the Systems Assurance Manager for the Earth Observing System (Aqua) Project, which was launched in 2002; the Aura spacecraft, launched in 2004; and the Global Geospace Science (GGS) project, which included the Wind and Polar spacecrafts, launched in 1994 and 1996 respectively.
Robinson has received numerous individual and group performance awards, including the Presidential Rank, Meritorious Senior Professionals and Executives Award. The President of the United States recognizes and awards a small group of career senior executives and senior career employees with the Presidential Rank Award. Recipients of this prestigious award are strong leaders, professionals and scientists who achieve results and consistently demonstrate strength, integrity, industry and a relentless commitment to excellence in public service.
Robinson received a bachelor's degree in math from Virginia Union University; a bachelor's degree in electrical engineering from Howard University; and a Master of Business Administration from Averett College. He also attended Harvard University's Senior Executive Fellows Program at the Kennedy School of Government; and the Federal Executive Institute (Leadership for a Democratic Society).
A print-quality image of Robinson is available at: http://www.nasa.gov/centers/glenn/news/pressrel/2013/13-003_addm.html
For more information about the Glenn Research Center on the Internet, go to: http://www.nasa.gov/glenn