NASA, Deloitte To Bring Space-Age Risk Management To Oil And Gas Industry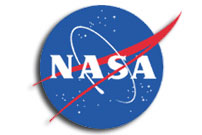 NASA Johnson Space Center and Deloitte will enter into a strategic alliance offering advanced risk-management services to oil and gas companies. The Space Act Agreement commencement ceremony is scheduled for 1:30 p.m. Central, Thursday, June 27.
These capabilities include several operational risk-management approaches aimed at companies seeking to minimize the risk of catastrophic failures – the kinds of dramatic mishaps that, while highly unlikely, can occur in remote and harsh environments.
A core value of NASA is safety, which serves as a cornerstone of mission success. This collaboration will enforce NASA's constant attention to safety as a cornerstone upon which it operates as safely as possible. Through this collaboration, NASA will gain knowledge to help prepare for future missions and to enhance current safety and risk mitigation technologies to address the dynamic, harsh, and remote requirements of emergent programs.
As part of the alliance, NASA and Deloitte will jointly offer a range of capabilities in the quickly evolving risk-sciences arena, such as "risk modeling and simulation," to help oil and gas companies eliminate blind spots in their decision making.
Using sophisticated risk-modeling and simulation tools and techniques can reduce uncertainties in engineering and operations at oil and gas companies – in much the same way NASA has done in its human spaceflight programs.
Included in the signing of the agreement are Johnson Deputy Center Director Steve Altemus, who will join veteran NASA astronaut and director of JSC's Safety and Mission Assurance office William "Bill" McArthur, Jr., Deloitte principal David Traylor and John England, vice chairman, Deloitte LLP, and leader of Deloitte's oil and gas practice.
Journalists wishing to attend the signing ceremony and media availability immediately following should contact Elisa Morales at elizabeth.morales-1@nasa.gov or call 281-483-5111 for credentialing information no later than 5 p.m., Tuesday, June 25.
Johnson Space Center is home to the International Space Station Program and the primary training facility for NASA's astronaut corps. For more information about Johnson, visit: http://www.nasa.gov/johnson
For more information about "Deloitte," which references Deloitte & Touche LLP, a subsidiary of Deloitte LLP, visit:
http://www.deloitte.com/us/about