NASA Contracting Opportunities Are Focus of Business Forum in Mobile August 11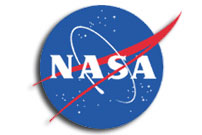 The Mobile Area Chamber of Commerce will host a NASA Business Opportunities Forum in Mobile, Ala., Aug. 11. The one-day workshop will feature a discussion of contract opportunities and the Vision for Space Exploration by managers from NASA's Marshall Space Flight Center in Huntsville, Ala.
The one-day forum, open to the public, will be held at the Z Technology Center, Hank Aaron Stadium, 755 Bolling Brothers Blvd., from 11 a.m. to 2:30 p.m. CDT. Registration is $15 per person or $10 for chamber members. For reservations and more information or to register for the event, contact the Mobile Area Chamber of Commerce at 251-431-8607.
Marshall Center Deputy Director Charles Chitwood will present a NASA overview. David Brock, Marshall's industry assistance officer, and other Marshall officials will discuss upcoming contracting opportunities.
"Having a strong working relationship with the business community is essential for NASA to fulfill its mission of space exploration," said Chitwood. "NASA's business partnerships allow the Agency and the Marshall Center to continue achieving our exploration goals and position us to carry out our long-range plans for deep space missions." The Vision for Space Exploration calls for the Space Shuttle to return to safe flight to complete the International Space Station as a step toward human and robotic exploration of the Solar System.
Representatives of prime contractors that do business with the Marshall Center will conduct training programs at the forum, and deliver a training module entitled, "Marketing to the Primes." Contractors participating in the workshop include The Boeing Company of Chicago; ATK Thiokol of Brigham City, Utah; Northrop Grumman Corporation of Los Angeles; Jacobs Engineering, Pasadena, Calif.; Sverdrup Technology, Inc. of Tullahoma, Tenn.; and SAIC of San Diego.
Following the presentations, attendees will have an opportunity to network with other local businesses and NASA contracting officials.