NASA Chief Tours Advanced Manufacturing Facility, Highlights Space Program's Contributions to Industry Sector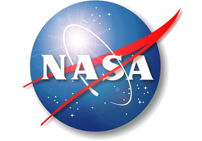 HUNTSVILLE, Ala. — NASA Administrator Charles Bolden toured Friday a cutting-edge facility at the agency's Marshall Space Flight Center where high-tech manufacturing is creating parts for a next-generation rocket that will launch astronauts to the most distant destinations ever.
NASA's National Center for Advanced Manufacturing Rapid Prototyping Facility is just one of the ways the agency is helping to revitalize America's manufacturing sector. According to a study by the Washington-area-based Tauri Group, the agency contributed $5 billion to U.S. manufacturing industry in 2012.
Specifically, the study found development of NASA's Space Launch System (SLS) cumulatively had contributed about $930 million to the chemical, machinery, transportation equipment, fabricated metal, and computer and electronic product manufacturing sectors.
"Our team's innovative work here at Marshall and the NASA National Center for Advanced Manufacturing is just one example of how NASA is helping to reinvigorate America's manufacturing sector," Bolden said. "As NASA pushes the boundaries of exploration, our use of innovative techniques will allow us to build parts for everything from satellites to spacecraft more quickly and more affordably."
NASA is using additive manufacturing, more commonly known as 3-D printing, to create a diverse portfolio of parts, from small satellites to rocket engines, at six of its centers. Additive manufacturing is a process that makes three-dimensional solid objects from a digital model. During his visit to Marshall, Bolden watched a type of additive manufacturing called selective laser melting create complex parts for the J-2X and RS-25 rocket engines without welding. Selective laser melting saves time and reduces the cost of creating component parts for what will be the largest launch vehicle ever built.
Bolden said The Tauri Group study shows the agency's technology investments are spurring America's manufacturing base.
"Last year, NASA invested a combined $17 million in advanced manufacturing in five NASA programs analyzed by a just-released study — SLS, commercial crew, the James Webb Telescope, the International Space Station and the Space Technology Program," Bolden said. "These investments in innovation are enabling future space missions, bettering life on earth and benefiting America's economy."
For more information and a video on Marshall Space Flight Center's use of selective laser melting, visit: http://www.nasa.gov/exploration/systems/sls/selective_melting.html
For more information on NASA's Space Launch System, visit: http://www.nasa.gov/sls