NASA Awards State Education Grants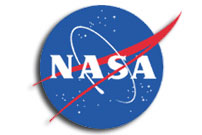 To help inspire the next generation of leaders and explorers, the agency awarded NASA Explorer School Partnerships for Sustainability grants to six state coalitions partnering with NASA Explorer Schools.
The grants, awarded in cooperation with the National Alliance of State Science and Mathematics Coalitions (NASSMC), Arlington, Va., support the formation and operation of partnerships committed to strengthening and sustaining NASA Explorer Schools beyond the initial three years of agency funding.
The NASA Explorer Schools Partnerships for Sustainability is designed to inspire students to pursue careers in science, technology, engineering and mathematics. It also addresses the critical need to improve education for students in underserved and underrepresented communities. NASA Explorer Schools Partnerships for Sustainability proposals are solicited annually, and awards have been made to 18 states.
Grants were awarded to:
Idaho Science, Mathematics, and Technology Coalition in partnership with Kenneth J. Carberry Intermediate School, Emmett, Idaho
Maine Mathematics and Science Alliance in partnership with Biddeford Middle School and John F. Kennedy Memorial School, Biddeford, Maine
Maryland Mathematics and Science Coalition in partnership with Eastern Middle School, Silver Spring, Md.
New Hampshire Mathematics, Science & Technology Coalition in partnership with Mascoma Valley Regional High School, Canaan, N.H.
Coalition for the Advancement of Science and Mathematics Education in Oklahoma in partnership with Sasakwa Public School, Sasakwa, Okla.
Wisconsin Science Network in partnership with Cumberland Middle School, Cumberland, Wis.
The partnerships include institutions recognized as NASA Explorer Schools in 2003 and 2004 and state-based organizations. The partnerships, a coalition of business, education and public policy leaders, are united by a vision to improve science, technology, engineering and mathematics education.
The NASA Explorer Schools program sends science and mathematics teachers to NASA centers during the summer to acquire new resources and technology tools. The program uses NASA's unique content, experts and resources to make learning science, mathematics and technology more appealing to students. The program, sponsored by NASA's Office of Education, annually establishes a three-year partnership between NASA and 50 new Explorer School teams.
The teams of teachers and education administrators represent diverse communities across the country. During the commitment period, NASA education specialists and scientists provide investigation opportunities and professional development to the teams to spark innovative science and mathematics instruction directed at students in grades four through nine.
For information about NASSMC programs and solicitations on the Web, visit:
For information about the NASA Explorer Schools Program on the Web, visit:
http://explorerschools.nasa.gov/
For information about NASA's education programs on the Web, visit:
For information about NASA and agency programs on the Web, visit: