NASA Awards Rapid Response Space Works Contract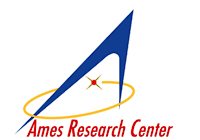 MOFFETT FIELD — Serving as a contracting agent for the Department of Defense's Operationally Responsive Space (ORS) Office, NASA has selected Millennium Engineering and Integration Co., of Arlington, Va., to receive a contract for Rapid Response Space Works (RRSW).
This is an indefinite-delivery, indefinite-quantity, cost-plus fixed-fee single award contract that begins Wednesday. The contract consists of a five-year period of performance.
Under the terms of the contract, the company will provide support for the ORS Office within the Department of Defense. In partnership with the DOD, NASA will play a role in planning, acquisition and operations of ORS efforts.
Specifically, the company will design, develop, build, operate and sustain the RRSW to enable rapid access to space for DOD. The RRSW activities include mission coordination, design, development, procurement, assembly, integration, test, on-orbit support, launch support and ground system support.
NASA released a Request for Proposals to industry on Feb. 1, 2010, to solicit two individual requirements, including this RRSW contract and a Modular Space Vehicles (MSV) contract, which will be awarded at a later date. The RRSW and MSV contracts share a maximum value of $500 million.
The work will be performed at Kirtland Air Force Base, Albuquerque, N.M. The contract with Millennium Engineering and Integration Co. includes a subcontract with Raytheon Co., of Tucson, Ariz.
For more information about NASA and agency programs, visit: http://www.nasa.gov