NASA Awards New Hampshire Science Grants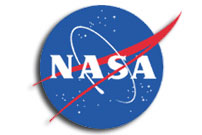 NASA's Science Mission Directorate awarded the University of New Hampshire, Durham, and Dartmouth College, Hanover, geospace science program grants. The maximum grant values are: University of New Hampshire: $169,788; Dartmouth, $399,512.
NASA solicited proposals for the program to support its goal of understanding the space that surrounds and is influenced by various solar system bodies. Supported studies cover regions that begin with Earth's neutral upper atmosphere, extend outwards through the ionosphere and beyond the magnetosphere.
The program has three components: the Geospace Supporting Research and Technology program supports theoretical research, development and exercise of models and simulations, analysis and interpretation of data to identify and understand the physical processes important to geospace structure and dynamics; the Geospace Instrument Development Program supports the development of instrument technologies that show promise for use in scientific investigations on future geospace science missions; and the Geospace Low Cost Access to Space program supports research in geospace science that requires the space-flight of instrumentation.
The research also supports the Vision for Space Exploration, NASA's long- term plan to return astronauts to the moon and extend exploration to Mars and beyond.
For information about NASA and agency programs on the Web, visit: http://www.nasa.gov/home