NASA Awards Massachusetts Science Grants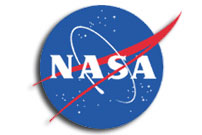 NASA's Science Mission Directorate, Washington, selected three Massachusetts institutions for grants to support the agency's remote sensing science programs. Institutions and grants' value:
University of Massachusetts, Amherst: $450,000
Boston University, Boston: $370,000
Woods Hole Oceanographic Institution, Woods Hole: $423,075
NASA solicited proposals for new remote sensing science investigations to prepare for new remote sensing measurements from space and to ascertain the readiness of candidate technologies for obtaining them.
Proposals were sought to provide a basic physical or biophysical foundation to prepare for new observations relevant to ecosystems; climate variability and change; sea salinity and surface temperature variations.
The research also supports the Vision for Space Exploration, NASA's long- term plan to return astronauts to the moon and extend exploration to Mars and beyond.
For information about NASA and agency programs, visit: http://www.nasa.gov/home