NASA Awards JSC Administrative, Clerical Support Contract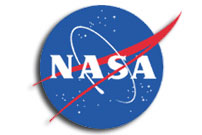 NASA has awarded New Orleans-based REDE/Critique A Joint Venture a contract to provide administrative and clerical support services at NASA's Johnson Space Center (JSC) in Houston.
The basic contract period of performance is 22 months, with three one-year extension options. The contract is valued at $9.8 million. The three one-year options bring the potential maximum value of the contract to $26.9 million.
The performance-based contract is indefinite delivery/indefinite quantity, with specific tasks and the time to perform them to be issued on individual delivery orders.
Work under the contract will be performed at the JSC main campus; the Sonny Carter Training Facility, Ellington Field, Houston; and the White Sands Test Facility near Las Cruces, N.M.
For information about NASA and agency programs, visit: