NASA Awards Facility Operating Services Contract Award Term Period 1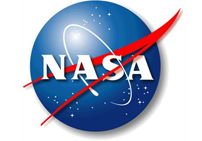 WASHINGTON — NASA's Stennis Space Center near Bay St. Louis, Miss., has exercised award term period 1 of the Facility Operating Services Contract (FOSC) with Jacobs Technology, Inc. of Tullahoma, Tenn. The FOSC provides a broad range of services to support NASA missions and more than 30 resident agencies sharing and using Stennis facilities and services.
The cost-plus-incentive fee award term 1 is valued at $55.5 million. This is the first of seven award term periods in addition to the 3-year base period.
Jacobs Technology, Inc. provides the following services: administrative; facility engineering; food; mail; fire protection; custodial; multimedia; public affairs; education; facility maintenance and operations; safety, quality and environmental; medical and occupational health; and logistics and transportation.
For information about NASA and agency programs, visit: http://www.nasa.gov