NASA Awards Cooperative Agreements For STEM Program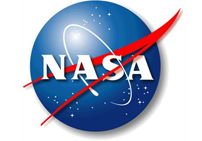 The National Aeronautics and Space Administration (NASA) Learning Technologies Project Office (LTPO) awarded two Cooperative Agreement Notices for NASA's Science, Technology, Engineering and Mathematics (STEM) program. The awards are based on the solicitation titled "2009 Research in the Design, Usage and Evaluation of Massively Multiplayer Online Games (MMOG) and Immersive Synthetic Environment."
The Challenger Center for Space Science, Alexandria, Va., received a cooperative agreement for their proposal "Infusing Strong Educational Design into NASA's MMOG: Validating the Content and Design of Moon, Mars, and Beyond." The total value of the agreement is $1,029,464, which will be funded up to $350,000 annually. This agreement covers the period of April 1, 2010 through March 31, 2013.
Under the second cooperative agreement, SRI International, Menlo Park, Calif., will conduct an "Independent Evaluation of the NASA MMOG Education Research Collaboration." The total value of this award is $299,985 and will be funded annually up to $100,000. The period of performance for this work is September 1, 2010 through August 31, 2013.
Through these agreements NASA will be able to investigate the use of MMOGs and Virtual Worlds to engage elementary and secondary students in STEM related to NASA's mission. The NASA MMOG will serve as the ultimate research platform for the agency and its education partners to measure how effective MMOGs can be for STEM education and training.
The LTPO also plans to release a solicitation in fiscal year 2011. This will cover the remaining requirement in the solicitation, to research the application of educational games and simulations in synthetic environments with respect to NASA's goals for secondary education, higher education, diversity (i.e. geographic, racial, cultural and gender), and individuals with physical disabilities. Through these efforts and the agency's other elementary and secondary education, college and university programs, NASA continues to invest in the nation's education with a focus on developing a future workforce trained in critical science, technology, engineering and mathematics skills.
For more information about NASA and agency Educational programs, visit: http://education.nasa.gov/