NASA Awards Contract Modification for Support at Michoud Assembly Facility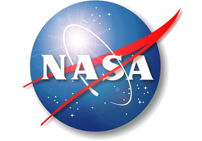 WASHINGTON — NASA has signed a one-year contract option with Jacobs Technology, Inc., of New Orleans to continue manufacturing support and facilities operations at the agency's Michoud Assembly Facility in New Orleans.
The one-year contract option begins on May 1. The contract is a performance-based, cost-plus-award-fee, mission services contract with an indefinite-delivery, indefinite-quantity (IDIQ) portion. With the exercise of Option 2, the mission services value increases by approximately $38 million, and the IDIQ potential maximum order value increases by $100 million for a new maximum potential contract value of approximately $477 million. The contract was awarded in May 2009.
The contract will support critical operations under way at Michoud to advance the nation's human spaceflight endeavors, including work on the Orion spacecraft and modifications to manufacture the core stage of NASA's Space Launch System rocket.
Michoud, managed and operated by NASA's Marshall Space Flight Center in Huntsville, Ala., is the agency's only large-scale advanced manufacturing facility — a multi-tenant campus with 43 acres of advanced manufacturing space under one roof. A number of private companies and government projects take advantage of the facility's key capabilities, including large-envelope fiber placement equipment, friction stir welding systems, high-speed machining tools, material test labs and manufacturing infrastructure.
For information about NASA and agency programs, visit: http://www.nasa.gov