NASA Awards Contract For Sponsored Research And Education Support Services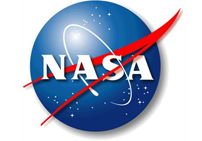 WASHINGTON — NASA awards Smart Global Solutions JV LLC of Silver Spring, Md., the Sponsored Research and Education Support Services (SRESS) contract. The cost-plus-fixed-fee, indefinite delivery, indefinite quantity contract has a two-year base ordering period and a three-year optional ordering period. The minimum contract value is $5 million with a maximum value of $100 million.
The contractor will provide administrative, logistical, and information technology support for the peer review and project management activities of NASA's sponsored research and education programs. The SRESS contractor supports workshops with research communities to help define objectives, assists in the development of broad agency announcements, receives and manages notices of intent and proposals and assists NASA in various post-selection management functions.
For more information about NASA and agency programs, visit: http://www.nasa.gov