NASA Awards Colorado Remote Sensing Science Grants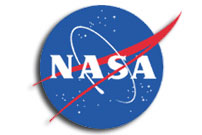 NASA's Science Mission Directorate, Washington, selected the University of Colorado and the NorthWest Research Associates, Inc., both of Boulder, for grants to support Earth-Sun System science goals and remote sensing programs.
The maximum Colorado grant amount is $343,019 and for NorthWest, $999,996.
NASA solicited proposals for a new Ocean Vector Winds Science Team to support the analysis and interpretation of ocean vector winds and other applications derived from Earth-observing satellite missions carrying scatterometers and polarimetric radiometers.
The research also supports the Vision for Space Exploration, NASA's long- term plan to return astronauts to the moon and extend exploration to Mars and beyond.
For information about NASA and agency programs, visit: http://www.nasa.gov/home