NASA Awards Aviation Safety Reporting System Contract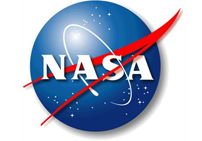 MOFFETT FIELD, Calif. — NASA has selected Booz Allen Hamilton Inc., McLean, Va., to support the voluntary, independent and confidential Aviation Safety Reporting System (ASRS), which is managed by the Human Systems Integration Division at the agency's Ames Research Center in Moffett Field, Calif. Including options, the contract has a maximum value of approximately $18.5 million.
This is a cost-plus-fixed-fee contract that begins Dec. 8, 2010. The contract consists of a two-year base period and includes three one-year options.
Under the terms of the contract, the company will maintain and operate the ASRS and will conduct research and development to improve the performance of safety reporting within aviation and other organizational systems. These reporting systems currently support aviation, railroads, and possibly other industries, including medicine. The work will be performed at Booz Allen Hamilton's facilities in Sunnyvale, Calif.
Established in 1976, the goal of the ASRS is to gather information about current and potential deficiencies and discrepancies in the National Airspace System in order to further aviation safety and system planning. The ASRS was created by an Interagency Agreement with the Department of Transportation's Federal Aviation Administration. Additionally, Ames and the Department of Transportations Federal Railroad Administration, recently agreed to collaborate on the Confidential Close Call Reporting System (C3RS). Researchers expect the C3RS will expand the capabilities of the ASRS confidential reporting system to improve railroad safety.
For more information about Ames, visit: http://www.nasa.gov/ames
For more information about the Aeronautics Research Mission Directorate, visit: http://www.aeronautics.nasa.gov