NASA Awards Architecture and Engineering Services Contracts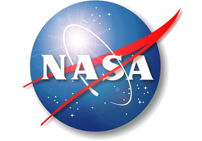 NASA has selected five companies to perform architecture and engineering services at NASA's Glenn Research Center in Cleveland. The contracts will primarily support work at the center's Lewis Field campus in Cleveland and Plum Brook Station campus in Sandusky, Ohio.
The five selected firms are K2M Design Inc., Cleveland; Sigma Associates, Inc., Barr & Prevost and AEC-Emersion Joint Venture, Columbus, Ohio; and Ross Barney Architects, Inc., Chicago.
The contracts are structured as indefinite delivery/indefinite quantity with a potential value of $10 million each over a five-year period. The contracts will provide a three-year base period and one two-year option period.
The architecture and engineering services contract supports NASA Glenn's centerwide projects to rehabilitate, repair, construct, modify or demolish research and institutional facilities including test cells, laboratories, buildings, electrical systems, mechanical systems, pavements and roads and utility systems. The services provided under these contracts will also be available to other NASA centers for use.
For information about NASA and other agency programs, visit: