NASA Astronaut Sandra Magnus Leaves Agency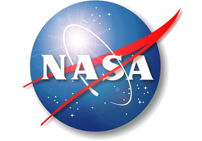 HOUSTON — NASA astronaut Sandra Magnus has left the agency, ending a career that included more than 157 days in space, including 12 days in orbit on STS-135, the capstone mission of the Space Shuttle Program.
A veteran of four space shuttle flights, Magnus also was a flight engineer during Expedition 18, spending four and a half months on the International Space Station, where she completed experiments and other work vital to the health of the orbiting laboratory complex.
"Sandy's leadership within the astronaut office will be deeply missed. She's been an outspoken advocate for the International Space Station and for our office," said Bob Behnken, chief of the Astronaut Office at NASA's Johnson Space Center in Houston. "Her technical knowledge and critical thinking will be very hard to replace."
Magnus earned both bachelor's and master's degrees from the University of Missouri – Rolla. Magnus also earned a doctorate from the Georgia Institute of Technology.
Magnus filled many roles during her NASA career including working at NASA Headquarters in the Exploration Systems Mission Directorate and finally as the deputy chief of the Astronaut Office. Magnus, last day was Oct. 19.
For Magnus' complete biography, visit: http://www.jsc.nasa.gov/Bios/htmlbios/magnus.html